Our Team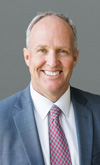 Michael C. Forbes
Senior Vice President, Financial Advisor
Mike has 36 years of experience in the financial services industry. He joined D.A. Davidson in 2009 as a senior vice president and Utah branch manager. Before that, he spent 18 years at A.G. Edwards as a senior vice president and manager, and worked as an advisor with Boettcher & Company. He graduated from Utah State University with a bachelor's degree in political science and minor in business administration.
Mike served on the District 3 NASD Business Conduct Committee from 1995 to 1998. He has been actively involved in many activities as a local youth group leader, baseball coach, non-profit board member and international humanitarian volunteer.
Mike and his wife, Melanie, have been married for 35 years, and have five children and 13 grandchildren. Mike enjoys mountain biking, traveling, outdoor adventures and spending time with family.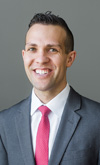 Colin M. Forbes, CWS®
Senior Financial Advisor
Colin started in the financial services industry as an intern and advisor assistant with D.A. Davidson in 2010, then rejoined the firm as a financial advisor in 2016. Colin spent 2011 to 2016 at Larry H. Miller Sports & Entertainment, where he worked as an account executive and group sales manager for the Salt Lake Bees. He holds the Certified Wealth Strategist® designation.
Colin and his wife, Ashley, have been married since 2009 and they have three children. He has spent time volunteering as a youth group leader and baseball coach. Colin enjoys traveling, beach trips, mountain biking, nonfiction reading, baseball, and spending time with his family.